Information Centre
Categories
Examinations
Statement of VIPs
Address by the Hon'ble President of India Shri Ram Nath Kovind on the occasion of Human Rights Day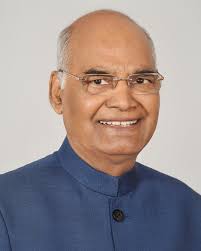 New Delhi, 10th December 2021.
I am delighted to be here among you to celebrate the 73rd Human Rights Day. On this day in 1948, the United Nations General Assembly adopted the Universal Declaration of Human Rights. On that day, we can confidently say, humankind accomplished a higher stage in its moral evolution.
The Declaration spells out a series of rights and freedoms every single human being is entitled to. These are inalienable rights, dependent solely on the fact that each person belongs to humanity, irrespective of ethnicity, gender, nationality, religion, language and other divisions. With the Declaration, the global community made a formal recognition of basic human dignity though it has been part of our spiritual traditions for millennia.
The committee that drafted the Universal Declaration of Human Rights included representatives from around the world including India. As you know, it was Hansa-ben Mehta, a freedom fighter and a disciple of Mahatma Gandhi, who made a highly significant contribution in rephrasing the draft Preamble of the Declaration.
Ladies and Gentlemen,
The Universal Declaration was an outcome of a human rights movement prompted by the Second World War. In India, meanwhile, it was the colonial rule that had prompted the demand for basic rights much earlier in our freedom struggle. It was way back in 1895 that the Swaraj Bill articulated human rights or fundamental rights in modern legal language as part of its vision of a constitution for India.
The notion gained traction with masses after 1931 when the Indian National Congress passed a resolution specifically devoted to fundamental rights. While this Karachi session of the Congress was chaired by Sardar Vallabhbhai Patel, the "Resolution on Fundamental Rights and Economic Changes" was drafted with key suggestions from Mahatma Gandhi. The resolution noted that any constitution of India should provide "fundamental rights of the people" including freedom of speech and religion. Two months later, Gandhiji said that the resolution on fundamental rights was the most important resolution, and it showed what kind of swaraj he wanted to achieve. Further, the Father of the Nation noted [and I quote]: "That swaraj is the poor man"s swaraj or Ramarajya. Rama symbolized justice and equity, Rama symbolized truth and charity." [unquote]
These ideals also inspired the framers of the Constitution. Moreover, the sub-committee on fundamental rights was headed by Sardar Patel. Another coincidence was that the sub-committee included among its members Hansa Mehta, who was also participating in the drafting of the Universal Declaration of Human Rights around the same time. The Preamble of our Constitution stresses upon Justice, Liberty, Equality and Fraternity. To my mind, the four words beautifully sum up the whole range of human rights.
Ladies and Gentlemen,
The human rights discourse is justifiably centred on rights, but in India we have always understood, as Gandhiji often reiterated, that rights and duties are two sides of the same coin. Moreover, rights of individuals are not held to be absolute but have to be aligned with social context. In the Constituent Assembly debates, Sardar Patel had insisted on a balance between civil rights and society"s own rights for the sake of order. Dr B. R. Ambedkar, the chief architect of the Constitution, was also of the same mind. Responding at length to criticisms, he said [and I quote]: "What the Draft Constitution has done is that instead of formulating fundamental rights in absolute terms and depending upon our Supreme Court to come to the rescue of Parliament by inventing the doctrine of police power, it permits the State directly to impose limitations upon the fundamental rights." [unquote] It is this delicate balancing that has ensured the middle path for the Republic.
Ladies and Gentlemen,
The theme of this year"s Human Rights Day is "Equality". Article 1 of the Universal Declaration states, "All human beings are born free and equal in dignity and rights." Equality is the very soul of human rights. While non-discrimination is the first condition for absolute respect for human dignity, the world is beset with countless prejudices. They, unfortunately, hinder the full realisation of individuals" potential, and thus are not in the interest of society as a whole. Human Rights Day is the ideal occasion for us to ponder collectively and find ways to overcome such prejudices that only hinder the progress of humanity.
On this day, the world should also debate and discuss the "Right to a Healthy Environment and Climate Justice". The degradation of nature is leading to irreversible changes in climate and we are already witnessing its harmful impact. The world is waking up to the harsh reality, but it is yet to build the resolve to make decisive change. We owe it to our children that we save Mother Nature from the worst effects of industrialisation. The time is running out. I am glad that India has taken initiatives at home as well as at the recently held global climate conference, which will go a long way in restoring the health of the planet. Especially commendable is India"s leadership in the International Solar Alliance and a series of measures to promote green energy.
Ladies and Gentlemen,
The humanity is grappling with the worst pandemic in the history. While the pandemic is not yet over, and the virus seems to be one step ahead of humankind, the world has so far responded to it by placing our trust in science and in global partnership. Though the pandemic affects the humanity universally, it is also seen that it has disproportionately devastating impact on the vulnerable sections of society. In this context, India, despite the obvious challenges, has been able to save millions of lives by adopting a policy of free and universal availability of vaccine. With the biggest vaccination exercise in history, the Government has also been able to provide protection against the virus to nearly a billion people. I congratulate doctors, scientists and all other "Corona Warriors" for their heroic efforts to uphold people"s Right to Life and Right to Health.
In this battle with this invisible enemy, there have been multiple setbacks. During some of the more difficult times, institutions of the government tried their best to respond to a situation for which no amount of preparation could have been sufficient. The National Human Rights Commission, with its deep concern for the rights of the vulnerable and marginalised sections of society affected by the pandemic, issued several advisories, which helped in improving our response. The NHRC has worked with other stakeholders including civil society, media and individual activists to strengthen human rights.
Ladies and Gentlemen,
Today"s occasion presents us with an opportunity to reflect upon what it means to be a human being, and our role in enhancing the basic dignity of humankind. Our rights are our shared responsibility. I congratulate Justice Shri Arun Kumar Mishra, all NHRC members, Special Rapporteurs, and Special Monitors on Human Rights Day. I also congratulate all state-level rights commissions and their heads and members. My best wishes to all of you.
Thank You,
Jai Hind!
Message of President of The United States of America Mr. Joe Biden on the occasion of Human Rights day 10th December 2021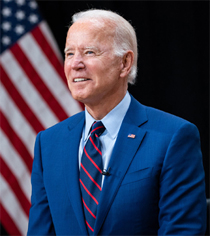 In the wake of the devastation of the Second World War, leaders from around the world came together with a shared vision to promote a safer future for all nations by securing and advancing the human rights of everyone, everywhere. On December 10, 1948, thanks to the moral leadership and service of Eleanor Roosevelt as the first Chairperson of the Commission on Human Rights, the world took an enormous step forward with the creation of the Universal Declaration of Human Rights (UDHR).
The UDHR enshrines the human rights and fundamental freedoms inherent in all people — no matter who they are, where they come from, or whom they love. It is a foundational document that proclaims a truth too often overlooked or ignored — that "all human beings are born free and equal in dignity and rights." From the root of this universal ideal has sprung transformational human rights treaties and a global commitment to advance equality and dignity for all as the foundation of freedom, peace, and justice. As a world, we have yet to achieve this goal, and we must continue our efforts to bend the arc of history closer to justice and the shared values that the UDHR enshrines. Just as we advocated for the recognition of universal human rights following World War II, the United States today remains steadfast in our commitment to advancing the human rights of all people — and to leading not by the example of our power but by the power of our example.
Since taking office, my Administration has put human rights at the center of our domestic and foreign policy priorities. We immediately declared our intention to rejoin the United Nations Human Rights Council, and with the widespread support of the international community, our Nation was elected to a new term beginning on January 1, 2022. As a member of the Council, we will highlight the vital importance of democracy as we work to protect human rights and hold accountable those who would violate these rights and freedoms. We will continue to call out human rights violations wherever they occur, support brave activists on the front lines of protecting fundamental freedoms, and invest in strengthening the rule of law.
As a global champion for democracy, we must also continue the unceasing work of strengthening our own democracy and building a more perfect union. Leading by example is one of the most powerful and persuasive foreign policy tools at our disposal. From day one of my Administration, we have taken concrete steps to reassert our moral leadership on the global stage. On my first day in office, I signed an Executive Order to advance racial equity and support for underserved communities. As part of our once-in-a-generation investment in our Nation's physical infrastructure, we are also strengthening equitable access to our shared resources and environment, including providing additional support for historically underserved communities.
Unfortunately, discrimination and violence are challenges that too many Americans still face in their own communities. Throughout our Nation's history, generations of Black and Brown Americans, Indigenous persons, people with disabilities, LGBTQ+ Americans, immigrants, women and girls, and members of religious, ethnic, and other historically marginalized groups have faced heightened threats to their human rights and dignity. Today, we know that our efforts to defend human rights around the world are stronger because we acknowledge and seek to remedy our own historical challenges as part of that same fight. Leading by example means speaking honestly about the past, upholding the truth, and striving constantly to improve.
This year, as we commemorate Human Rights Day, my Administration will bring together global leaders, civil society organizations, and representatives from the private sector for the first Summit for Democracy. Working together, we will recommit ourselves to promoting respect for human rights and combating growing threats to democracy, including authoritarianism and corruption. We will speak honestly about the challenges we face, and we will identify meaningful new actions and commitments to advance our shared goals.
I call upon all Americans to keep the words of the Reverend Dr. Martin Luther King, Jr. in their hearts: "injustice anywhere is a threat to justice everywhere." Let us all dedicate ourselves to bringing our Nation and our world closer to a future in which every human being is free to pursue their highest dreams and unleash their full potential.
NOW, THEREFORE, I, JOSEPH R. BIDEN JR., President of the United States of America, by virtue of the authority vested in me by the Constitution and the laws of the United States, do hereby proclaim December 10, 2021, as Human Rights Day and the week beginning December 10, 2021, as Human Rights Week. I call upon the people of the United States to mark these observances with appropriate ceremonies and activities.
IN WITNESS WHEREOF, I have hereunto set my hand this ninth day of December, in the year of our Lord two thousand twenty-one, and of the Independence of the United States of America the two hundred and forty-sixth.
United Nations Secretary-General António Guterres remarks at Human Rights Day Event, 10 December 2021.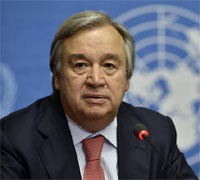 Our world is at a crossroads. The COVID-19 pandemic, the climate crisis and the expansion of digital technology into all areas of our lives have created new threats to human rights.
Exclusion and discrimination are rampant. Public space is shrinking. Poverty and hunger are rising for the first time in decades. Millions of children are missing out on their right to education. Inequality is deepening. But we can choose a different path.
Seventy-three years ago, today, the United Nations General Assembly adopted the Universal Declaration of Human Rights. The principles set out in this simple Declaration remain the key to realizing all human rights -- civil, economic, cultural, social and political -- for all people, everywhere.
Recovery from the pandemic must be an opportunity to expand human rights and freedoms, and to rebuild trust. Trust in the justice and impartiality of laws and institutions. Confidence that a life of dignity is within reach. Faith that people can get a fair hearing and resolve their grievances peacefully.
The United Nations stands for the rights of every member of our human family. Today and every day, we will continue to work for justice, equality, dignity and human rights for all. Happy Human Rights Day.

António Guterres
Excerpts from the Speech of United Nations High Commissioner for Human Rights Ms. Michelle Bachelet on the occasion of Human Rights Day, 10 December 2021.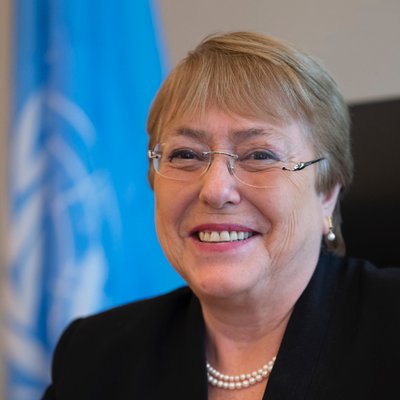 "The past two years have demonstrated, all too painfully, the intolerable cost of soaring inequalities. Inequalities that the Universal Declaration of Human Rights, adopted by the UN General Assembly 73 years ago on 10 December 1948, sought to eradicate in its effort to pave a path to a better world.
The decades since then saw some very significant progress – gradual, uneven progress, with frequent set-backs, but definite progress nonetheless. The world as a whole grew richer, and people lived longer. More children went to school, and more women were able to gain a greater measure of autonomy. More people in more countries had more opportunities to break the shackles of poverty, class, caste and gender.
However, over the past twenty years, since 2001, a succession of global shocks have undermined that progress. And the onset of this devastating pandemic in 2020 has laid bare many of our failures to consolidate the advances we had made.
Inequalities have fuelled the pandemic, and continue to do so. In turn, the pandemic has fed a frightening rise in inequalities, leading to disproportionate transmission and death rates in the most marginalized communities, as well as contributing to soaring poverty levels, increased hunger, and plummeting living standards. These in turn risk fuelling grievances, social unrest and even full-blown conflict.
Women, low-income and informal workers, younger and older people, and those with disabilities, as well as members of ethnic, racial and religious minorities and indigenous peoples are among those hit hardest, creating even greater age, gender and racial inequalities.
Inequalities have widened both within and between countries, with most developed economies forecast to grow in 2022, while the lowest-income countries are projected to endure continued recession, pushing their people even further behind.
This divergence has been aggravated by shockingly unequal vaccine coverage – by 1 December, barely 8% of adults had received one dose of vaccine in low-income families, compared to 65% in high-income countries – and by shortfalls in social protections, which in the developed world kept many people afloat during the worst months of the crisis. In Europe, for example, according to the IMF at least 54 million jobs were supported between March and October 2020, keeping people and companies from going under. Such assistance was less available in other regions.
The environmental crisis is further exacerbating discrimination, marginalization, and inequity. A total of 389 climate-related disasters were recorded in 2020 – resulting in the deaths of more than 15,000 people, affecting 98 million others, and inflicting $171 billion in economic damage. Climate-related migration is also on the rise. Actions to address these crises are not sufficient to avert these devastating human rights consequences, with affected communities often shut out of environmental decision-making processes where their input is essential.
A growing debt crisis is also weighing heavily on many countries. Globally, over half of least-developed and low-income countries are now in, or at high risk of, debt distress. In East and Southern Africa, debt-servicing costs grew, on average, from 60 percent of GDP in 2018 to nearly 70 percent of GDP in 2021. This is due in part to sharply shrinking economic activity and falling commodities prices. The need to repay loans has already led to fiscal austerity measures that will limit the fiscal space for key investments in rights and sustainable recovery.
Austerity budgets often target health, education, infrastructure investment, and poverty reduction efforts. They disproportionally impact people in vulnerable situations – increasing inequalities that were already stark. This is a critical period in world affairs. Humanity is reeling from the setbacks sparked by COVID-19, and struggling to make the radical changes necessary to prevent further environmental disaster.
Yet the measures needed to prevent catastrophic climate change are well-known. And, even in resource-poor environments, we have the knowledge and means to establish universal social protection measures and take the necessary actions to end discrimination, advance the rule of law and uphold human rights.
The Common Agenda set out by the UN Secretary-General in September 2021 calls for renewed solidarity between peoples and future generations; a new social contract anchored in human rights; better management of critical issues involving peace, development, health and our planet; and a revitalised multilateralism that can meet the challenges of our times.
This is an agenda of action – and an agenda of rights.
It means moving from the temporary pandemic measures to shore up health care and income protection to long-term investments in universal social protections – including universal health coverage – as well as decent housing, decent work, and access to quality education. It also means investment to bridge the digital divide.
It means decisive action to uphold climate justice and the universal human right to a healthy environment.
It means empowering people everywhere to speak up freely, and protecting civic space so that individuals can meaningfully participate in decisions that may have a dramatic impact on their lives.
Equality is at the heart of human rights, and at the heart of the solutions required to carry us through this period of global crisis. That doesn't mean we must all look the same, think the same or act the same.
Quite the opposite.
It means that we embrace our diversity and demand that we are all treated without any kind of discrimination.
Equality is about empathy and solidarity and about understanding that, as a common humanity, our only way forward is to work together for the common good. This was well understood during the years of rebuilding after World War II – the years that saw the development of the Universal Declaration of Human Rights and the subsequent elaboration of the all-embracing system of international human rights law. However, our failure to build back better after the financial crisis a decade ago, coupled with the social and economic turmoil caused by COVID-19 and the rapidly accelerating impacts of climate change, suggests we have forgotten the clear and proven remedies rooted in human rights and the importance of tackling inequalities. Remedies we must bring back to the forefront if we want to maintain progress – not just for those who suffer from the gross inequalities that blight our planet, but for the sake of all of us.
On this Human Rights Day, I invite everyone to join efforts to enhance equality for everyone everywhere, so that we can recover better, fairer and greener from this crisis, and rebuild societies that are more resilient and sustainable."

Michelle Bachelet
Speech by Shri M. Venkaiah Naidu, Honourable Vice President of India at the Human Rights Day, organized by the National Human Rights Commission, in New Delhi on December 10, 2017.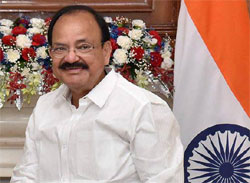 I am happy to be with all of you this evening for celebrating the Human Rights Day. Human rights are rights inherent to all human beings without discrimination. Human Rights Day, observed on 10 December every year commemorates the day on which, in 1948, the United Nations General Assembly adopted the Universal Declaration of Human Rights (UDHR). This has been a guiding document to guarantee the rights of every individual without discrimination and one that would serve as a valuable ally to the UN Charter in ensuring global peace and security.
The human rights discourse has assumed great importance especially in the last few decades, with human rights being viewed by governments and civil society alike, as indispensable to the realization of development goals, including the 2030 Agenda of Sustainable Development Goals (SDGs).
The arena of human rights and social justice has gradually expanded over the decades to include among others, the right to healthcare, education, food, forest rights for indigenous communities as well as policy-level interventions in the form of affirmative action for the historically marginalized and discriminated. Further, issues of gender, youth, the differently-abled, and the elderly are also recognized as important human right concerns today.
India has been unequivocal in its commitment to the preservation and protection of human rights globally as well as within the country. It is a signatory to several of the core international human rights and International Labour Organizations (ILO) conventions.
Our commitment for human rights is part of our culture, from time immemorial it always respected others Human Rights. We have a noble saying called "Sarve Janah Sukhino Bhavantu," We believe in the principle of "Vasudhaiva Kutumbakam- The entire Universe is one Family".
Civil rights, Minority rights and others are guaranteed in India not just because they are in the constitution, they are guaranteed because they are part of our DNA.
"Secularism which got included in the constitution at a later stage is ingrained in our DNA from the beginning," India as a country has no history of aggression of any kind. We tried to assimilate all the people who have come here.
In addition to being a signatory to these important human rights conventions, our country's Constitution has given a robust human rights protection framework. An independent judiciary, free media and an active civil society and a number of independent human right bodies, such as, the National Human Rights Commission provide a vigorous and effective network for human rights protection and an effective system of checks and balances.
The establishment of urban and rural local self-government, notably the three-tier Panchayati Raj System is also a crucial component of this human rights protection framework, for it has taken development, human rights, and social-economic welfare down to the very grassroot level. Local self-governance in India has opened up new vistas in women's empowerment and the participation of historically marginalized groups such as Scheduled Castes and Scheduled Tribes in local governance/public affairs, thus, bolstering our shared vision for the realization of human rights and human empowerment.
Women constitute 33% in majority of local bodies, and 50% in many of the state. I believe in the coming days we will have considerable representation even in the legislature and also in Parliament.
It was in keeping with the Universal Declaration of Human Rights, 1948 and the endorsement by the General Assembly of the United Nations through its Resolution of 20 December 1993, that countries across the world established their respective National Human Rights Institutions (NHRIs). The National Human Rights Commission of India was also instituted by the Parliament of India with a view to realize the cherished goal of equal rights and life opportunities for all people.
Since its inception in 1993, the NHRC, India has played a pivotal role in the enforcement of the fundamental rights outlined in our Constitution and those contained in key international human rights instruments to which India is a party. In addition, it has done much by way of spreading human rights awareness and sensitization among governments and members of civil society on the importance of safeguarding human rights.
We have retired Chief Justice of India as the Chairman of the National Human Rights Commission, that itself shows our commitment to Human Rights.
However, despite this formidable human rights protection framework and the significant strides we have made since our independence, there are several human rights challenges that continue to confront us as a nation.
Poverty is perhaps the biggest affront to human dignity and fulfillment and among the major challenges to realizing a truly democratic India. Rapid strides have been made since independence but a sizeable proportion of India's population lives below the poverty line.
We are all engaged in eradicating poverty. We have chosen the path of inclusive growth that is including the people in the developmental agenda of the nation. Welfare measures taken by the government such as Jandhan, Mudra and others are moving in a direction to eradicate poverty.
In this regard, India is committed to implement Agenda 2030 on the Sustainable Development Goals (SDGs), which are rooted in a human rights approach towards ending poverty and other forms of discrimination and inequity. The government is taking proactive measures for ending poverty and hunger, improving health and education, making cities more sustainable, combating climate change, and protecting oceans and forests.
India has taken steps to make the right to education a cardinal principle of state policy. Universal access to education and creating a literate world has been the focus of governments. However, there are challenges in terms of illiteracy and quality of schooling. Literacy is crucial as a human right and also for successful functioning of democracy and socio-economic development of the country. Although according to 2011 Census, the literacy rate has risen to 74.04 per cent, the female literacy rate stands at 65.46 per cent. I believe that democracy can effectively flourish only when people know their rights and privileges and also their duties and responsibilities.
Women empowerment and gender equality are important issues for our democracy as the position of women is still precarious, especially in rural areas, despite the fact that women, according to the 2011 census, comprise 58.7 crore (48.5%) of the country's total population. Gender inequality is among the key social disparities that keeps large numbers of women on the margin of 'new India'. Poor literacy rates and discrimination is education against the girl child have contributed to enhancing the vulnerability of women in society. There has been some improvement in the last 10 years in the sex ratio but challenges of female feticide and pre-natal sex selection persist. I am happy that programmes like 'Beti Bachao-Beti Padhao' are being taken up responding to these challenges.
The right to shelter is another right that impacts the quality of life. India has embarked on a number of programs that seek to make this a reality.
The challenges of caste and communalism are major challenges to Indian democracy which serve to weaken the stability of the country with the potential to disrupt peaceful co-existence in our multi-religious and multi-cultural society.
These challenges are sometimes being exploited for personal, political and sectarian gains and that is a big challenge to us.
Indian democracy has also been confronted with terrorism and extremist violence both of which tend to trample upon the right to life and liberty of individuals. Any violence and senseless killings are the worst forms of violation of human rights and need to be dealt with accordingly.
We as a nation believe in peaceful co-existence, but unfortunately some people take terror as a state policy. Terror has no religion, but unfortunately some people are give a communal colour and using it as protection. "Terror is the enemy of Humanity"
I hope the United Nation Security Council completes the consultation at the earliest, and come to conclusion to take firm action against terror.
Corruption poses a serious development challenge and is a violator of people's rights. In the political realm, it undermines democracy and good governance by subverting formal processes.
'Justice' has and must continue to remain the first principle of social and political institutions. The notion of justice focuses on a sense of fairness and protection of rights guaranteed under various laws of the land. However, the speed and alacrity with which justice is done is important. Human rights of all law abiding citizens must be protected with timely objective dispensation of justice.
Today's Human Rights Day marks an importance milestone for not only India, but the world at large. The true test of 'good governance' is the degree to which a State delivers on the promise of civil, cultural, economic, political and social rights. Thus, the key benchmark for judging effective governance is whether or not public institutions are effectively guaranteeing rights such as right to health, housing, food, education, and justice, besides ensuring effective safety in the country. This is the ideal world view we have inherited from ancient sages who said 'Sarve Janaah Sukhino Bhavantu' and also from the founding fathers who advocated the Antyodaya approach.
Our country's cultural ethos has human rights as the underlying principle. It recognizes and respects human rights of all human beings. Living together without aggression and learning from others around the world has been our world view. Ours is a land that had said at least an million years ago: "aa no bhadrah krathavo yanthu vishwathaha" Let noble thoughts come to us from all over the world.
It is heartening to note that the NHRC, India on its part has been striving to protect and promote the constitutional rights of the common citizens, and has gradually expanded its scope of activity to embrace newer human right challenges and concerns with a view to promote a culture of human rights in the country.
On this momentous occasion, therefore, let us re-dedicate ourselves to our shared mission as Indian citizens to uphold the dignity and rights of all people of the country and infuse our national consciousness with the spirit of the greatest respect for all human life and our natural environment.
THANK YOU, JAI HIND!
Message from Mr. Justice Arun Kumar Mishra, Chairperson, NHRC, India on the eve of Human Rights Day-2021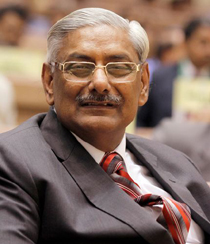 New Delhi, 9th December, 2021
"Greetings to all on the eve of Human Rights Day, which is celebrated on 10th December every year since 1950 in commemoration of the Universal Declaration of Human Rights, UDHR by the United Nations in 1948.
The celebration is to reinforce the fact that every human being is born with inalienable rights, which are embedded in the basic ethos of "equality", which is also the theme of this year's Human Rights Day.
It also reminds us the values of these rights and motivates ourselves towards our duties to ensure that we respect, protect and promote rights of each other, and do not act and behave in a manner, which undermines them.
And, the best way forward is to start recognizing the importance of mutual co-existence of each other; ensure that 'rights to life, liberty, dignity and equality' are protected in the true spirit of our Constitutional provisions in line with the Universal Declaration of Human Rights.
India is world's largest vibrant democracy celebrating its unity in diversity. Our great nation has given the world, the concept of 'Vasudhaiv Kutumbakam', i.e., 'the world is one family' and also the concept of 'Sarve Bhavantu Sukhinah' i.e., 'let there be happiness for all'. This belief reflected in the helping hand extended by India to the global fraternity during the COVID-19 pandemic and provided vaccine doses and medicines.
Now , we have to solve issues post pandemic to recoup the colossal loss in various fields, which include, among others, digital divide and school dropouts.
On the solemn occasion of Human Rights Day, on behalf of the National Human Rights Commission, India, I take this opportunity to assure everyone that the Commission, keeping in view its mandate and all the functions assigned to it under the Protection of Human Rights Act, would continue with its efforts for the promotion and protection of human rights.
Jai Hind!!!"
Excerpts from the Inaugural Address of Mr. Justice J S Verma, the then Chairperson, National Human Rights Commssion on the occasion of the inauguration of the Indian Institute of Human Rights on 10 December 1999 (Human Rights Day) at New Delhi.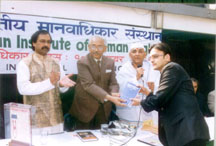 Today is the Human Rights Day and I am glad to note that the Indian Institute of Human Rights is being established on this auspicious occasion.
All members of the human family must be treated as equal - equality being a human right.
Human Rights are all those characteristics or attributes that are essential to life with dignity. The violation of human rights occurs when any act, or omission to act, results in a conseqence that is inconsistent with the dignity of the individual.
Human Rights are natural rights which are non negotiable and do not depend on conferment by any authority. They are inherent in human existence. Enacting law is not enough unless there is a change in the thinking process of society as a whole. The remedy lies in education within the family, from the earliest stage of life and throughout society.
The acknowledged index of civilisation for each country is its track record of respect for human rights in the country. There is an urgent need to rededicate to the upliftment of the common man and for developing a human rights culture in every sphere of life and in the instruments of governance.
The main objective of the Institute should be to make the Protection of Human Rights Act as effective as possible by reading into it the intent behind the legislation and interpreting that to its fullest extent. The National Human Rights Commission is a complement to the institutions of the judiciary.
The increase in the number of comlaints received by NHRC is indicative of the increasing violations of human rights in society. The greatest need is to increase awareness about human rights because every aware individual ceases to be a potential violator and instead becomes a potential protector.
I have great pleasure in extending my best wishes for the success of the programmes of the Indian Institute of Human Rights, New Delhi.