Information Centre
Categories
Examinations
Statement of VIPs
Address by the Hon'ble President of India Smt Droupadi Murmu on the occasion of Human Rights Day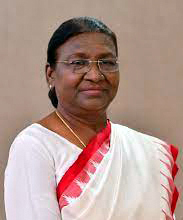 New Delhi, 10th December 2022.
I am glad to be participating in the Human Rights Day celebration organised by the National Human Rights Commission. It is an important occasion for the whole of humankind, as it was on this day in 1948 that the United Nations General Assembly adopted the Universal Declaration of Human Rights, also known as UDHR.
The adoption of the UDHR was a landmark event in world history. Today, there is a high degree of awareness about the concept of human rights. The principle of equality underpinning it has been widely accepted. But nearly 75 years ago, the world was a bit different. A large number of human beings were treated as less than equal. The advent of modernity, it seemed, had dispelled the clouds of the dark ages, but the sun of progress was yet to shine everywhere. At that point, the world leadership got together, drafted this milestone document, and proclaimed that each of us, as a human being, is entitled to basic rights.
Today, we fail to understand why something as simple as basic dignity could be denied to someone solely on the basis of their race, religion, gender or language, or where and in which group they were born.
Any mention of the UDHR is bound to remind us of the incomparable contribution made by an Indian to its drafting. Hansaben Mehta, as you know, was India's representative to the UN Human Rights Commission. When the very first line was drafted as "All men are born free and equal", it was Hansaben who suggested changing it to "All human beings are born free and equal". A minor correction, with major implications. She was a disciple of Gandhiji and widely participated in the freedom struggle, which, I think, explains her refined sensitivity.
Yet, progress towards equality has been a slow journey in many places. The text of the UDHR is said to have been translated into more than 500 languages, which makes it the most translated document in history. Still, when we consider the sad developments that keep taking place in many parts of the world, we wonder if the declaration has been read at all in some of those languages.
Ladies and Gentlemen,
The fact remains that human rights are a work in progress around the world. At home, however, we can take solace in the fact that the National Human Rights Commission has been making the best possible efforts to spread awareness about them. Now in its 30th year, the NHRC has done a commendable job of protecting as well as promoting human rights. It also participates in various global forums for human rights. India is proud of the fact that its work has been appreciated internationally. It has been enjoying the 'A status' accreditation with the global network of National Human Rights Institutions called GANHRI.
It is highly notable that the NHRC has been pro-active in taking up redressal in a range of issues, from child labour and bonded labour to health and mental health, disability and elderly persons, women, children, LGBTs and more. During the Covid-19 pandemic, I am told, a team from the NHRC visited a hospital to ensure no one was denied admission and treatment. It also prepared and issued advisories to ensure all human rights were respected in the authorities' response to the pandemic.
In addition, the Commission also promotes research on these and other matters. It has supported research on, for example, the criminal justice system. I had an opportunity last month to share my views on the plight of undertrial prisoners. In that case, and also in many other cases, I believe, our intentions are always noble, yet they need to be followed up vigorously to give positive results.
That is why developing sensitivity and sympathy is the key to promoting human rights. It is essentially an exercise of the faculty of imagination. If we can imagine ourselves in the place of those who are treated as less than human, it will open our eyes and compel us to do the needful. You might have heard of the so-called 'golden rule', which says: Treat others as you would like them to treat you. That sums up the human rights discourse beautifully.
Ladies and Gentlemen,
Today is the beginning of the worldwide, year-long celebrations of the 75 years of the UDHR. The United Nations has chosen 'Dignity, Freedom and Justice for All' as the theme of the year 2022. That is close to the ideals expressed in the Preamble of our Constitution. What do we mean by 'Justice'? The Preamble explains it is "Justice, social, economic and political". I have said before that we should strive to expand the notion of justice. Over the past few years, the world has suffered from a high number of natural disasters caused by unusual weather patterns. Climate change is knocking on the doors. People in the poorer nations are going to pay a heavier price for the degradation of our environment. We must consider the environmental dimension of justice now.
The challenge of climate change is so enormous that it forces us to redefine 'rights'. Five years ago, as you know, the High Court of Uttarakhand held that the Ganga and Yamuna rivers have the same legal rights as human beings. But why stop at only two rivers? India is a land of sacred geography, with countless holy lakes, rivers and mountains. To these landscapes, the flora and fauna add rich biodiversity. In old times, our sages and seers saw them all as part of a universal whole, along with us. So, just as the concept of human rights exhorts us to consider every human being as no different from us, we should treat the whole living world and its habitat with respect.
I wonder what would the animals and trees around us tell us if they could speak. What would our rivers say about human history and what would our cattle say on the topic of human rights. We have trampled on their rights for long, and now the results are before us. We must learn – rather re-learn – to treat nature with dignity. This is not only a moral duty; let us remember it is necessary for our own survival too.
I congratulate the NHRC and the State Commissions, all members and officials associated with them, as well as the human rights activist community around the world on the Human Rights Day. I thank the NHRC chairperson, Justice Arun Kumar Mishra, for granting me this opportunity to share my views with you all. My best wishes to you.
Thank You,
Jai Hind!
Message of President of The United States of America Mr. Joe Biden on the occasion of Human Rights day 10th December 2021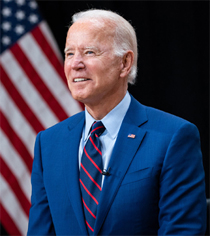 In the wake of the devastation of the Second World War, leaders from around the world came together with a shared vision to promote a safer future for all nations by securing and advancing the human rights of everyone, everywhere. On December 10, 1948, thanks to the moral leadership and service of Eleanor Roosevelt as the first Chairperson of the Commission on Human Rights, the world took an enormous step forward with the creation of the Universal Declaration of Human Rights (UDHR).
The UDHR enshrines the human rights and fundamental freedoms inherent in all people — no matter who they are, where they come from, or whom they love. It is a foundational document that proclaims a truth too often overlooked or ignored — that "all human beings are born free and equal in dignity and rights." From the root of this universal ideal has sprung transformational human rights treaties and a global commitment to advance equality and dignity for all as the foundation of freedom, peace, and justice. As a world, we have yet to achieve this goal, and we must continue our efforts to bend the arc of history closer to justice and the shared values that the UDHR enshrines. Just as we advocated for the recognition of universal human rights following World War II, the United States today remains steadfast in our commitment to advancing the human rights of all people — and to leading not by the example of our power but by the power of our example.
Since taking office, my Administration has put human rights at the center of our domestic and foreign policy priorities. We immediately declared our intention to rejoin the United Nations Human Rights Council, and with the widespread support of the international community, our Nation was elected to a new term beginning on January 1, 2022. As a member of the Council, we will highlight the vital importance of democracy as we work to protect human rights and hold accountable those who would violate these rights and freedoms. We will continue to call out human rights violations wherever they occur, support brave activists on the front lines of protecting fundamental freedoms, and invest in strengthening the rule of law.
As a global champion for democracy, we must also continue the unceasing work of strengthening our own democracy and building a more perfect union. Leading by example is one of the most powerful and persuasive foreign policy tools at our disposal. From day one of my Administration, we have taken concrete steps to reassert our moral leadership on the global stage. On my first day in office, I signed an Executive Order to advance racial equity and support for underserved communities. As part of our once-in-a-generation investment in our Nation's physical infrastructure, we are also strengthening equitable access to our shared resources and environment, including providing additional support for historically underserved communities.
Unfortunately, discrimination and violence are challenges that too many Americans still face in their own communities. Throughout our Nation's history, generations of Black and Brown Americans, Indigenous persons, people with disabilities, LGBTQ+ Americans, immigrants, women and girls, and members of religious, ethnic, and other historically marginalized groups have faced heightened threats to their human rights and dignity. Today, we know that our efforts to defend human rights around the world are stronger because we acknowledge and seek to remedy our own historical challenges as part of that same fight. Leading by example means speaking honestly about the past, upholding the truth, and striving constantly to improve.
This year, as we commemorate Human Rights Day, my Administration will bring together global leaders, civil society organizations, and representatives from the private sector for the first Summit for Democracy. Working together, we will recommit ourselves to promoting respect for human rights and combating growing threats to democracy, including authoritarianism and corruption. We will speak honestly about the challenges we face, and we will identify meaningful new actions and commitments to advance our shared goals.
I call upon all Americans to keep the words of the Reverend Dr. Martin Luther King, Jr. in their hearts: "injustice anywhere is a threat to justice everywhere." Let us all dedicate ourselves to bringing our Nation and our world closer to a future in which every human being is free to pursue their highest dreams and unleash their full potential.
NOW, THEREFORE, I, JOSEPH R. BIDEN JR., President of the United States of America, by virtue of the authority vested in me by the Constitution and the laws of the United States, do hereby proclaim December 10, 2021, as Human Rights Day and the week beginning December 10, 2021, as Human Rights Week. I call upon the people of the United States to mark these observances with appropriate ceremonies and activities.
IN WITNESS WHEREOF, I have hereunto set my hand this ninth day of December, in the year of our Lord two thousand twenty-one, and of the Independence of the United States of America the two hundred and forty-sixth.
United Nations Secretary-General António Guterres remarks at Human Rights Day Event, 10 December 2022.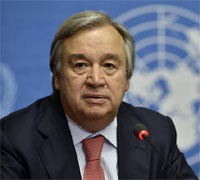 The world is facing unprecedented and interlocking challenges to human rights.
Hunger and poverty are increasing – an affront to the economic and social rights of hundreds of millions of people.
Civic space is shrinking.
Media freedom and the safety of journalists are in dangerous decline in almost every region of the world.
Trust in institutions is evaporating, especially among young people.
The COVID-19 pandemic has led to increased levels of violence against women and girls.
Racism, intolerance and discrimination are running rampant.
New human rights challenges are emerging from the triple planetary crisis of climate change, biodiversity loss and pollution.
And we are only beginning to grasp the threat posed to human rights by some new technologies.
These trying times call for a reignition of our commitment to all human rights - civil, cultural, economic, political and social.
The Call to Action I launched in 2020 positions human rights at the centre of solutions to the challenges we face.
This vision is reflected in my report on Our Common Agenda, which calls for a renewed social contract, anchored in human rights.
The 75th anniversary of the landmark Universal Declaration on Human Rights next year must be an opportunity for action.
I urge Member States, civil society, the private sector and others to put human rights at the heart of efforts to reverse today's damaging trends.
Human rights are the foundation for human dignity, and the cornerstone of peaceful, inclusive, fair, equal and prosperous societies.
They are a unifying force and a rallying cry.
They reflect the most fundamental thing we share – our common humanity.
On this Human Rights Day, we reaffirm the universality and indivisibility of all rights, as we stand up for human rights for all.

António Guterres
Excerpts from the Speech of United Nations High Commissioner for Human Rights Mr. Volker Türk on the occasion of Human Rights Day, 10 December 2022.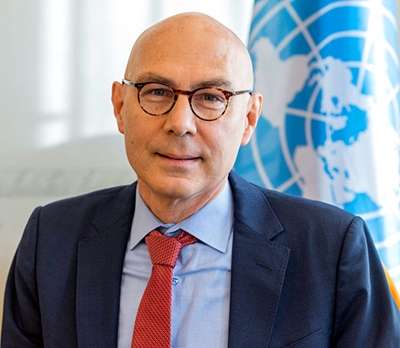 The Universal Declaration of Human Rights is a miraculous text.
At a time when the world emerged from cataclysmic events, the Declaration sets out universal rights and recognized the equal worth of every person.
The Declaration – which was drafted by representatives from all over the world – embodies a common language of our shared humanity, a unifying force at the heart of which lies human dignity and the duty of care we owe each other as human beings.
In the past 74 years, the importance of universal, indivisible, and inalienable rights has only become clearer.
Yet there is a growing disconnect between the standards and the realities on the ground.
Even as the 30 articles of the Declaration have sparked transformation in all areas of our lives, the embers of racism, misogyny, inequality, and hatred continue to threaten our world.
We face a triple planetary crisis and skyrocketing inequalities – exacerbated by the COVID-19 pandemic. And we are grappling with a rise in populist politics and authoritarianism, a deluge of misinformation both online and offline, and an alarming spread of conflict and violence.
All of these factors are impeding our progress towards a freer and more equal world.
In 2023 we will commemorate the 75th anniversary of the Universal Declaration of Human Rights. It is also the 30th anniversary of the Vienna Declaration and Programme of Action, which paved the way for the creation of the United Nations High Commissioner for Human Rights.
This coming anniversary year will be our opportunity to recall the consensus envisaged by the Declaration, to reset, and to strengthen the remarkable human rights architecture we have built.
With an eye to the past as well as to the future, I hope that the UDHR 75 initiative, which will be led by my Office together with our partners, will allow us to rekindle the spirit, the impulse and the vitality that led to the Declaration 75 years ago.
The language and spirit of the Declaration have the potential to overcome division and polarization. It can make peace with nature, our planet, and point the way to sustainable development for future generations.
Its light can shine in the daily lives of individuals, in communities, in their neighbourhoods, in schools, offices, and on the streets.
But this requires our generation, including young people, to give the Declaration new life, to take ownership and to repurpose it to meet the needs of our time and the challenges of our future.
In 2023, I invite everyone to take up the torch for human rights and use these rights to forge a common future of dignity, freedom and justice for all.

Volker Türk
Speech by Shri M. Venkaiah Naidu, Honourable Vice President of India at the Human Rights Day, organized by the National Human Rights Commission, in New Delhi on December 10, 2017.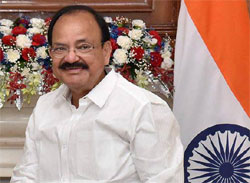 I am happy to be with all of you this evening for celebrating the Human Rights Day. Human rights are rights inherent to all human beings without discrimination. Human Rights Day, observed on 10 December every year commemorates the day on which, in 1948, the United Nations General Assembly adopted the Universal Declaration of Human Rights (UDHR). This has been a guiding document to guarantee the rights of every individual without discrimination and one that would serve as a valuable ally to the UN Charter in ensuring global peace and security.
The human rights discourse has assumed great importance especially in the last few decades, with human rights being viewed by governments and civil society alike, as indispensable to the realization of development goals, including the 2030 Agenda of Sustainable Development Goals (SDGs).
The arena of human rights and social justice has gradually expanded over the decades to include among others, the right to healthcare, education, food, forest rights for indigenous communities as well as policy-level interventions in the form of affirmative action for the historically marginalized and discriminated. Further, issues of gender, youth, the differently-abled, and the elderly are also recognized as important human right concerns today.
India has been unequivocal in its commitment to the preservation and protection of human rights globally as well as within the country. It is a signatory to several of the core international human rights and International Labour Organizations (ILO) conventions.
Our commitment for human rights is part of our culture, from time immemorial it always respected others Human Rights. We have a noble saying called "Sarve Janah Sukhino Bhavantu," We believe in the principle of "Vasudhaiva Kutumbakam- The entire Universe is one Family".
Civil rights, Minority rights and others are guaranteed in India not just because they are in the constitution, they are guaranteed because they are part of our DNA.
"Secularism which got included in the constitution at a later stage is ingrained in our DNA from the beginning," India as a country has no history of aggression of any kind. We tried to assimilate all the people who have come here.
In addition to being a signatory to these important human rights conventions, our country's Constitution has given a robust human rights protection framework. An independent judiciary, free media and an active civil society and a number of independent human right bodies, such as, the National Human Rights Commission provide a vigorous and effective network for human rights protection and an effective system of checks and balances.
The establishment of urban and rural local self-government, notably the three-tier Panchayati Raj System is also a crucial component of this human rights protection framework, for it has taken development, human rights, and social-economic welfare down to the very grassroot level. Local self-governance in India has opened up new vistas in women's empowerment and the participation of historically marginalized groups such as Scheduled Castes and Scheduled Tribes in local governance/public affairs, thus, bolstering our shared vision for the realization of human rights and human empowerment.
Women constitute 33% in majority of local bodies, and 50% in many of the state. I believe in the coming days we will have considerable representation even in the legislature and also in Parliament.
It was in keeping with the Universal Declaration of Human Rights, 1948 and the endorsement by the General Assembly of the United Nations through its Resolution of 20 December 1993, that countries across the world established their respective National Human Rights Institutions (NHRIs). The National Human Rights Commission of India was also instituted by the Parliament of India with a view to realize the cherished goal of equal rights and life opportunities for all people.
Since its inception in 1993, the NHRC, India has played a pivotal role in the enforcement of the fundamental rights outlined in our Constitution and those contained in key international human rights instruments to which India is a party. In addition, it has done much by way of spreading human rights awareness and sensitization among governments and members of civil society on the importance of safeguarding human rights.
We have retired Chief Justice of India as the Chairman of the National Human Rights Commission, that itself shows our commitment to Human Rights.
However, despite this formidable human rights protection framework and the significant strides we have made since our independence, there are several human rights challenges that continue to confront us as a nation.
Poverty is perhaps the biggest affront to human dignity and fulfillment and among the major challenges to realizing a truly democratic India. Rapid strides have been made since independence but a sizeable proportion of India's population lives below the poverty line.
We are all engaged in eradicating poverty. We have chosen the path of inclusive growth that is including the people in the developmental agenda of the nation. Welfare measures taken by the government such as Jandhan, Mudra and others are moving in a direction to eradicate poverty.
In this regard, India is committed to implement Agenda 2030 on the Sustainable Development Goals (SDGs), which are rooted in a human rights approach towards ending poverty and other forms of discrimination and inequity. The government is taking proactive measures for ending poverty and hunger, improving health and education, making cities more sustainable, combating climate change, and protecting oceans and forests.
India has taken steps to make the right to education a cardinal principle of state policy. Universal access to education and creating a literate world has been the focus of governments. However, there are challenges in terms of illiteracy and quality of schooling. Literacy is crucial as a human right and also for successful functioning of democracy and socio-economic development of the country. Although according to 2011 Census, the literacy rate has risen to 74.04 per cent, the female literacy rate stands at 65.46 per cent. I believe that democracy can effectively flourish only when people know their rights and privileges and also their duties and responsibilities.
Women empowerment and gender equality are important issues for our democracy as the position of women is still precarious, especially in rural areas, despite the fact that women, according to the 2011 census, comprise 58.7 crore (48.5%) of the country's total population. Gender inequality is among the key social disparities that keeps large numbers of women on the margin of 'new India'. Poor literacy rates and discrimination is education against the girl child have contributed to enhancing the vulnerability of women in society. There has been some improvement in the last 10 years in the sex ratio but challenges of female feticide and pre-natal sex selection persist. I am happy that programmes like 'Beti Bachao-Beti Padhao' are being taken up responding to these challenges.
The right to shelter is another right that impacts the quality of life. India has embarked on a number of programs that seek to make this a reality.
The challenges of caste and communalism are major challenges to Indian democracy which serve to weaken the stability of the country with the potential to disrupt peaceful co-existence in our multi-religious and multi-cultural society.
These challenges are sometimes being exploited for personal, political and sectarian gains and that is a big challenge to us.
Indian democracy has also been confronted with terrorism and extremist violence both of which tend to trample upon the right to life and liberty of individuals. Any violence and senseless killings are the worst forms of violation of human rights and need to be dealt with accordingly.
We as a nation believe in peaceful co-existence, but unfortunately some people take terror as a state policy. Terror has no religion, but unfortunately some people are give a communal colour and using it as protection. "Terror is the enemy of Humanity"
I hope the United Nation Security Council completes the consultation at the earliest, and come to conclusion to take firm action against terror.
Corruption poses a serious development challenge and is a violator of people's rights. In the political realm, it undermines democracy and good governance by subverting formal processes.
'Justice' has and must continue to remain the first principle of social and political institutions. The notion of justice focuses on a sense of fairness and protection of rights guaranteed under various laws of the land. However, the speed and alacrity with which justice is done is important. Human rights of all law abiding citizens must be protected with timely objective dispensation of justice.
Today's Human Rights Day marks an importance milestone for not only India, but the world at large. The true test of 'good governance' is the degree to which a State delivers on the promise of civil, cultural, economic, political and social rights. Thus, the key benchmark for judging effective governance is whether or not public institutions are effectively guaranteeing rights such as right to health, housing, food, education, and justice, besides ensuring effective safety in the country. This is the ideal world view we have inherited from ancient sages who said 'Sarve Janaah Sukhino Bhavantu' and also from the founding fathers who advocated the Antyodaya approach.
Our country's cultural ethos has human rights as the underlying principle. It recognizes and respects human rights of all human beings. Living together without aggression and learning from others around the world has been our world view. Ours is a land that had said at least an million years ago: "aa no bhadrah krathavo yanthu vishwathaha" Let noble thoughts come to us from all over the world.
It is heartening to note that the NHRC, India on its part has been striving to protect and promote the constitutional rights of the common citizens, and has gradually expanded its scope of activity to embrace newer human right challenges and concerns with a view to promote a culture of human rights in the country.
On this momentous occasion, therefore, let us re-dedicate ourselves to our shared mission as Indian citizens to uphold the dignity and rights of all people of the country and infuse our national consciousness with the spirit of the greatest respect for all human life and our natural environment.
THANK YOU, JAI HIND!
Address of Mr. Justice Arun Kumar Mishra, Hon'ble Chairperson, NHRC, India on Human Rights Day-2022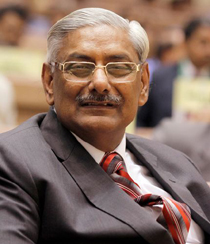 New Delhi, 10th December, 2022
Hon'ble President of India, esteemed Members of the Commission, present and former Judges of the Supreme Court, Judges of the High Court of Delhi, Chairpersons and Members of Tribunals, National Commissions and State Commissions, Officers of the Central & State Governments, Office bearer and Representatives of the UN Organizations, Diplomats, Ld. Members of the Bar, Media persons, Civil Society members, Distinguished Invitees, students, Ladies and Gentlemen.
Universal declaration of Human Rights is entering the 75th year of Amrit Kaal. It is a proud privilege to have women President on occasion adorning the highest constitutional post of the world's largest thriving democracy; it shows India's supreme commitment to human rights and social order providing justice and dignity to the all sections of society. It also manifests fragrance of our Constitutional democracy. Her journey from being a School teacher to becoming the President has been a source of inspiration. Her inimitable and undeterred pursuit of social service for the welfare and upliftment of the poor and underprivileged is laudatory.
I am honoured to welcome dignitaries on the dais and off the dais joining us today to celebrate shared human values. Their presence indicates the commitment to protecting, preserving and promoting human rights. I welcome the young generation, whose future depends on our affirmative action to keep intergenerational equity in mind. Finally, I welcome everyone here carrying individuality and dignity, a rich part of our cultural ethos.
India is a multilingual and multicultural society. Unity in diversity is our strength. We assimilated all the religions into "Sanatan Dharma". Hence, we have the concept of "Manav Dharma". Our culture and philosophy aim at transforming humans into karma yogi, as enunciated in "Gita", and to attain the highest spiritual gain and ultimately moksha, this entails process of character building for the welfare of the Universe.
The fundamental right to live with human dignity carries responsibility and discipline constitutionally envisaged in Article 51A. Performing duties is a prerequisite for claiming rights - every right springs from a commitment to duty. Gandhi Ji wrote to the UN Human Rights committee:
"All rights to be deserved and preserved come from duty well done. Thus the very right to live accrues to us only when we do the duty of citizenship of the world. From this fundamental statement, perhaps it is easy enough to define the duties of man and woman and correlate every right to some corresponding duty to be first performed. Every other right can be shown to be usurpation hardly worth fighting for. I wonder if it is too late to revise the idea of defining the rights of man apart from his duty."
Decline and fall of civilization occur due to a lack of discipline when only rights are demanded and duties are forgotten. To succeed in his life a person has responsibility to discharge his duties.
To protect our right to life, we have to perform the duty to protect the environment and prevent Climate Change. More so while achieving Sustainable Development Goals. We cannot keep cutting trees and claim the right to live in a healthy environment. Human Rights Day reminds us of love and affection for all fellow humans and other living creatures. We cannot exist alone. We need to co-exist, different rights interact. Respect for each one's rights is the day's mandate for the survival of the human race.
The theme of U.N. slogan for the year is "Dignity, Freedom and Justice for all". It reminds us of Rigveda sloka "संगच्छध्वं संवदध्वं सं वो मनांसि जानताम्‌। देवा भागं यथा पूर्वे सञ्जानाना उपासते।" Meaning thereby take everyone together in human progress. Our basic tenet is "Bahujan Sukhaya - Bahujan Hitaya".
While celebrating Human Rights Day, we must look back at the history of evolution and emancipation and build upon that for a better future.
The vulnerable groups suffer from slavery, servitude, forced labour, compulsory labour, human trafficking for illegal purposes and forced prostitution. Many children are forced to traffic drugs and work in drug factories. Trafficking for forced gambling and begging is also taking place. There are millions of victims of human trafficking the world over.
Human Rights are inalienable. They take place in public discourse. Courts, while interpreting the provisions, remedies violation of rights in accordance with procedure established by law. Freedom from fear, suppression and oppression is essential. The freedom of speech and expression are supreme, which has to be exercised with responsibilities while protecting the dignity of others. Fulfilment of a promise of justice on the ground level is necessary for inclusive growth. To ensure justice to all, the system has to build a homogenous and productive society. We have to create trust in institutions. Spread awareness of available legal tools even to vulnerable section.
Childhood is required to be protected. Article 31 of the Convention on Rights of the Child provides that they have the right to:
Adequate rest and leisure,
Engage in play and recreational activities appropriate to age,
Active participation in culture and arts
Today we violate these rights with impunity taking false pride in putting a disproportionate burden of education during childhood. We have to get rid of child labour, child trafficking and child sexual abuse material. Commercialization of education is also a cause for concern.
We see discrimination against women worldwide due to social, customary and religious practices. The time has come to take care of the same by enacting legislative provisions to remove discrimination in inheritance, property rights, parental rights, domicile of married women, and legal capacity. Improving the condition of women in vulnerable sections and in rural areas is needed. To ensure equality, empowerment of women through development and proper education is essential. They cannot be made to suffer discrimination and gender violence for eternity. Without providing dignity and equal right to them, a celebration of the day is meaningless. The Supreme Court has shown the way for equality by progressive interpretations. Article 44 of the Constitution, enabling equality by enacting a Common Civil Code should not remain a dead letter.
The globalization has brought foreign investment; one outfall is the concentration of wealth in the hands of transnational enterprises and a few countries. Globalization has created centres of power even in competition with the power of states. Free movement of capital causes money laundering. The challenge is ensuring the right to livelihood from aggregator platforms with no investment. The majority of them are distributors. Their monopoly disrupts the global supply chain. They can change shape and location easily and are involved in anti-labour practices of hire and fire, predatory pricing and dodging taxes in gross violation of human rights. Hence, new approach should be adopted by judiciary, legislative, executive and Human Rights Institutions. Even civil society has to be vigilant.
It is necessary that safeguards in domestic regulations should be anchored in International Legal Obligations towards victims of business-related human rights violations. The terms and licensing conditions to operate must include provision for protection of human rights. We must ensure respect for human rights by multinational corporations and guard against superior bargaining power within the national legal framework. Licensing regulations must protect the interest of the national industries/businesses.
For calamities caused by Industrial Disasters, Transnational Enterprises' responsibility has to be well defined. For example, the world's worst disaster, the "Bhopal gas Tragedy", occurred in 1984. Approximately 3000 people died. Around 336 tonnes of hazardous waste is still lying on the premises. The property changed hands. Delay in the disposal of such hazardous waste by a multinational company contaminates the groundwater and soil and is a direct abuse of the right to health of the survivors and residents of the area.
Large businesses are statutory liable under section 135 of the Companies Act to discharge Corporate Social Responsibility by contributing 2% of the average net profit every year whereby companies, contribute to a better society. Judicious use of these funds need to be channelized by the Government.
Protecting human rights is necessary while safeguarding against climate change. In the process, justice for those adversely affected has to be ensured . Alternative employment has to be planned to meet the fallout of climatic protection and the gradual reduction of greenhouse gases. Environmental and other human right activist also requires protection in various countries.
Respect for nature, flora and fauna, biodiversity, environment and ecology is our fundamental duty incorporated under Article 51A of the Constitution of India. It is well reflected in our culture and philosophy. We find the principle of sustainable development goals deeply embedded in Vedic culture.
For example, the Prithvi Sukta of Atharva Veda contains sustainable development principles that we must respect Mother Earth, its soil, sand, rocks, plants, vegetation, etc.
शिला भूमिरश्मा पांसु: सा भूमि: संधृता धृता। तस्यै हिरण्यवक्षसे पृथिव्या अकरं नम:॥ (अथर्ववेद 12, 1, 26) यस्यां वृक्षा वानस्पत्या ध्रुवास्तिष्ठन्ति विश्वहा। पृथिवीं विश्वधायसं धृतामच्छावंदामसि॥ (अथर्ववेद 12,1,27)
Our philosophy goes to the cosmic balance. Sun and moon, essential for life on Earth, are preached in India. We live in harmony with the Pancha Bhoota - क्षिति, जल, पावक, गगन, समीरा Our scriptures indicate that they have to be preserved and protected. We have the primitive concept of protection of Tapovan, Abhyaraya (Wildlife Sanctuary), Aranya (Forest), Shreevan (Beautiful Forest) & Vanshree (Forest which provides livelihood).
To ensure dignity and justice for all, we have to develop social order where a person can grow and fulfil his desires. Pratyaksha (direct intent) or Paroksh (as per perception), i.e. sense of knowledge by striving towards excellence and in pursuit of his choice, he has to be afforded full opportunity to achieve the goal.
Moral and intellectual property rights are to be protected in invention and original work, but such rights must not apply for the purpose of education and protection of the right to life. At war footing, we have to fight manufacturing of spurious drugs. It is a criminal act that should receive strictest punishment. No one should be allowed to play with human life.
The development of nations is judged by human dignity, not by economic growth devoid of morals. Technological advancements should benefit human kind. Individual freedom cannot go against morality of society. This would disturb the very fabric of our society. Cyberspace is being blatantly used for criminal and immoral purposes. It is fundamental to the right to life that we live with dignity and provide the same equally to others.
India has tradition of treating शरणागत i.e. refugee with compassion. Human Rights of Refugees are sometimes criticized for being overreaching; the exercise of sovereign power and balancing is required to preserve and protect both. Though Refugees have human rights, they are to be protected as per sovereign policy.
Humanity suffers from terrorism; September 11 and November 26 are remembered as dreaded days. To combat terrorism, the Security Council adopted a resolution that it is the international obligation of the States to take measures and to cooperate against terrorism. The measures include criminalizing the collection of funds for terrorist acts and support to the terrorist. In addition, the International Convention for Suppression of Financing of Terrorism of 1999, provides for action against financing terrorism directly or indirectly through groups under the guise of charitable, social or collateral goals. The international community must unite to take all possible measures to wipe out this scourge.
The Commission last year received 1.21 lakh complaints and decided 1.28 lakh cases including carry forward cases. The Commission recommended compensation of Rs. 11.69 crore in 356 cases.
In addition to 21 Advisories issued during Covid Period, the Commission has recently issued advisories on bonded labour, food security, protection of environment, commercial truck drivers, discrimination against persons with Hansen's disease, for mechanised cleaning and providing safety gears to workers involved in cleaning of sewers and septic tanks, prevention of ocular trauma and rehabilitation of people with low vision.
The Commission in its endeavour to do justice for all is committed to ensure that the benefit of social welfare schemes of free housing, health, food, pension and other similar schemes trickle down to the needy. In such cases directions are issued immediately for fulfilling objective of socio-economic equity. The distributive justice is a tool to fulfil basic needs, which is pivotal constitutional obligation of a welfare state.
We have to work untiringly to protect, preserve and promote human rights. The protection of individual's human right is sine qua non for flourishing of democracy.
The welfare of the people is the welfare of the State:
प्रजासुखे सुखं राज्ञ: प्रजानां तु हिते हितम्‌
Abhigyan Shakuntalam by Kalidasa mentions that when it is the call of public duty, it has to be performed even at the cost of rest. There is no right to rest when it is the call of public duty.
अविश्रमोऽयं लोकतन्त्राधिकार:
Our ancient literature speaks of working together for achieving larger goals.
समानी व आकूति: समाना हृदयानि व:। समानवस्तु वो मनो यथा व: सुसहासति॥
We are united in purpose, harmonious in feelings and together in mind. The Universe exists in harmony and balance.
Today on Human Rights Day, we remind ourselves of our duties. By hard work, sincerity, perseverance, clarity of vision and dedication to the cause, one day we will surely achieve goal of dignity, freedom and justice for all. We will try and do what we can for that each one of us needs to contribute towards happiness of humanity.
Jai Hind!
Excerpts from the Inaugural Address of Mr. Justice J S Verma, the then Chairperson, National Human Rights Commssion on the occasion of the inauguration of the Indian Institute of Human Rights on 10 December 1999 (Human Rights Day) at New Delhi.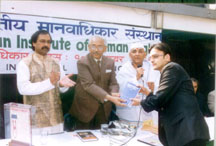 Today is the Human Rights Day and I am glad to note that the Indian Institute of Human Rights is being established on this auspicious occasion.
All members of the human family must be treated as equal - equality being a human right.
Human Rights are all those characteristics or attributes that are essential to life with dignity. The violation of human rights occurs when any act, or omission to act, results in a conseqence that is inconsistent with the dignity of the individual.
Human Rights are natural rights which are non negotiable and do not depend on conferment by any authority. They are inherent in human existence. Enacting law is not enough unless there is a change in the thinking process of society as a whole. The remedy lies in education within the family, from the earliest stage of life and throughout society.
The acknowledged index of civilisation for each country is its track record of respect for human rights in the country. There is an urgent need to rededicate to the upliftment of the common man and for developing a human rights culture in every sphere of life and in the instruments of governance.
The main objective of the Institute should be to make the Protection of Human Rights Act as effective as possible by reading into it the intent behind the legislation and interpreting that to its fullest extent. The National Human Rights Commission is a complement to the institutions of the judiciary.
The increase in the number of comlaints received by NHRC is indicative of the increasing violations of human rights in society. The greatest need is to increase awareness about human rights because every aware individual ceases to be a potential violator and instead becomes a potential protector.
I have great pleasure in extending my best wishes for the success of the programmes of the Indian Institute of Human Rights, New Delhi.